---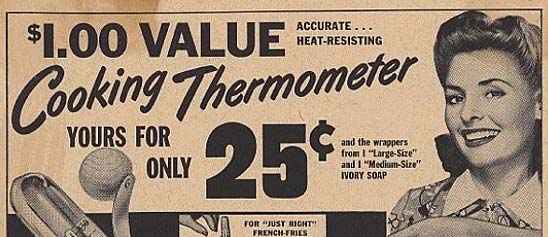 Advertising is meant to persuade, and the themes and techniques of that persuasion reveal a part of the nation's history. The Museum has preserved advertising campaigns for several familiar companies, such as Marlboro, Alka-Seltzer, Federal Express, Cover Girl, and Nike. It also holds the records of the NW Ayer Advertising Agency and business papers from Krispy Kreme Doughnuts, Carvel Ice Cream, and other companies. The Warshaw Collection of Business Americana comprises thousands of trade cards, catalogs, labels, and other business papers and images dating back to the late 1700s.

Beyond advertising campaigns, the collections encompass thousands of examples of packaging, catalogs, and other literature from many crafts and trades, from engineering to hat making. The collections also contain an eclectic array of advertising objects, such as wooden cigar-store Indians, neon signs, and political campaign ads.
"Advertising - Overview" showing 6 items.
---