---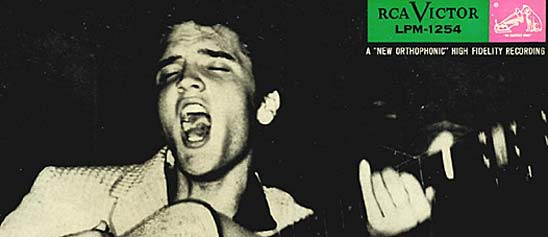 This Museum's popular entertainment collections hold some of the Smithsonian's most beloved artifacts. The ruby slippers worn by Judy Garland in The Wizard of Oz reside here, along with the Muppet character Kermit the Frog, and props from popular television series such as M*A*S*H and All in the Family. But as in many of the Museum's collections, the best-known objects are a small part of the story.

The collection also encompasses many other artifacts of 19th- and 20th-century commercial theater, film, radio, and TV—some 50,000 sound recordings dating back to 1903; posters, publicity stills, and programs from films and performances; puppets; numerous items from World's Fairs from 1851 to 1992; and audiovisual materials on Groucho Marx, to name only a few.
"Popular Entertainment - Overview" showing 3 items.
Description

Shakespeare's plays have engaged audiences for centuries, and his theatrical subject matter has influenced the visual arts as well. In the 1790s, London publishers John and Josiah Boydell opened the "Shakspeare Gallery" filled with paintings they commissioned to depict scenes from the plays. One hundred of these images were engraved as large prints and proved to be so popular that several editions were published, including an American edition in the 1840s.

King Lear, showing Lear in the storm from Act III, Scene IV, was engraved in 1793 by William Sharp (1749–1824) after the painting by Benjamin West (1738–1820). This dramatic scene was considered a powerful moral lesson representing energy of thought and action. The painting came to the United States in 1807, part of the collection of engineer Robert Fulton (1765–1815). It was exhibited in Philadelphia, Boston, and New York and is now in the Museum of Fine Arts, Boston.

Many collectors considered Sharp's engraving of King Lear the finest of the prints in Boydells' Shakspeare Gallery series. Vermont Congressman George Perkins Marsh and President Thomas Jefferson owned prints from the Shakspeare Gallery. This impression from the original English edition came to the Museum in 1979 as a bequest from the family of American artist Stephen Alonzo Schoff (1818–1904), a bank-note engraver who also produced prints in larger formats. Schoff studied art in Europe between 1839 and 1841, and he acquired a significant collection of European and American prints to serve as his working visual library. He owned a preliminary etched proof prepared in an acid bath and this final state of the print finished by hand with the burin, an engraver's cutting tool.

Location

Currently not on view

Date made

1793

referenced

Shakespeare, William

original artist

West, Benjamin

publisher

Boydell, John

Boydell, Josiah

maker

Sharp, William

ID Number

1979.0114.166

accession number

1979.0114

catalog number

1979.0114.166

79.0114.166

Data Source

National Museum of American History, Kenneth E. Behring Center

Description

Shakespeare's plays have engaged audiences for centuries, and his theatrical subject matter has influenced the visual arts as well. In the 1790s, London publishers John and Josiah Boydell opened the "Shakspeare Gallery" filled with paintings commissioned

to depict scenes from the plays. One hundred of these images were engraved as large prints and proved to be so popular that several editions were published, including an American edition in the 1840s.

King Lear, showing Lear in the storm from Act III, Scene iv, was engraved in 1793 by William Sharp (1749–1824) after the painting by Benjamin West (1738–1820). This dramatic scene was considered a powerful moral lesson representing energy of thought and action. The painting came to the United States in 1807, part of the collection of engineer Robert Fulton (1765–1815). It was exhibited in Philadelphia, Boston, and New York and is now in the Museum of Fine Arts, Boston.

Many collectors considered Sharp's engraving of King Lear the finest of the prints in Boydells' Shakspeare Gallery series. Vermont Congressman George Perkins Marsh and President Thomas Jefferson owned prints from the Shakspeare Gallery. This impression from the original English edition came to the Museum in 1979 as a bequest from the family of American artist Stephen Alonzo Schoff (1818–1904), a bank-note engraver who also produced prints in larger formats. Schoff studied art in Europe between 1839 and 1841, and he acquired a significant collection of European and American prints to serve as his working visual library. He owned this preliminary etched proof prepared in an acid bath and a final state of the print finished by hand with the burin, an engraver's cutting tool.

Location

Currently not on view

Date made

1792

referenced

Shakespeare, William

publisher

Boydell, John

Boydell, Josiah

original artist

West, Benjamin

maker

Sharp, William

ID Number

1979.0114.167

accession number

1979.0114

catalog number

1979.0114.167

79.0114.167

Data Source

National Museum of American History, Kenneth E. Behring Center

Description

French artist Paul Delaroche (1797–1856) painted a number of English history subjects that were published as popular prints. He incorporated the realistic detail of genre painting into dramatic historical scenes suited to the taste of the time. His painting, The Children of Edward IV, completed in 1831 and now in the Louvre Museum, pictures Edward V and his younger brother, Richard, Duke of York, at an emotional moment. Imprisoned in the Tower of London, they hear footsteps. Listening carefully, Richard thinks they are saved, but Edward understands that they are still in danger. Unfortunately he was correct—the princes were murdered. Some historians blame their uncle, who succeeded to the English throne as Richard III, while others suspect his successor Henry VII. Neither man could become king if the princes lived. These events were dramatized in Shakespeare's play Richard III.

Interest in Delaroche's painting inspired a new play by Casimir Delavigne (1793–1843), The Children of Edward. First performed in Paris in 1833, the play in turn inspired a suite of prints titled The Sons of Edward. The image shown here was printed by the relatively new process of lithography. Lithography, literally drawing on stone, allowed artists to reproduce works more quickly than traditional engraving. Speed was important to capture the market created by the production of Delavigne's play, and lithography offered excellent contrasts of dark and light to heighten the suspense of the picture. The lithograph was designed by Octave Tassaert (1800–1874), an artist known for prints and paintings that conveyed a psychological approach to emotions, which is visible in the brothers' expressions. It was drawn by Hippolyte Garnier (1802–1855) and printed by Delaunois. Theatrical images have always been popular as prints, and an American collector donated this print to the Museum in 1920.

Location

Currently not on view

Date made

ca 1833

referenced

Shakespeare, William

depicted

Edward V King of England

designer

Tassaert, Octave

graphic artist

Garnier, Hippolyte-Louis

lithographer

Delaunois

ID Number

GA*11223.02

catalog number

11223.02

accession number

64874

Data Source

National Museum of American History, Kenneth E. Behring Center
---