---
Titanic
Harry Cheetham's Story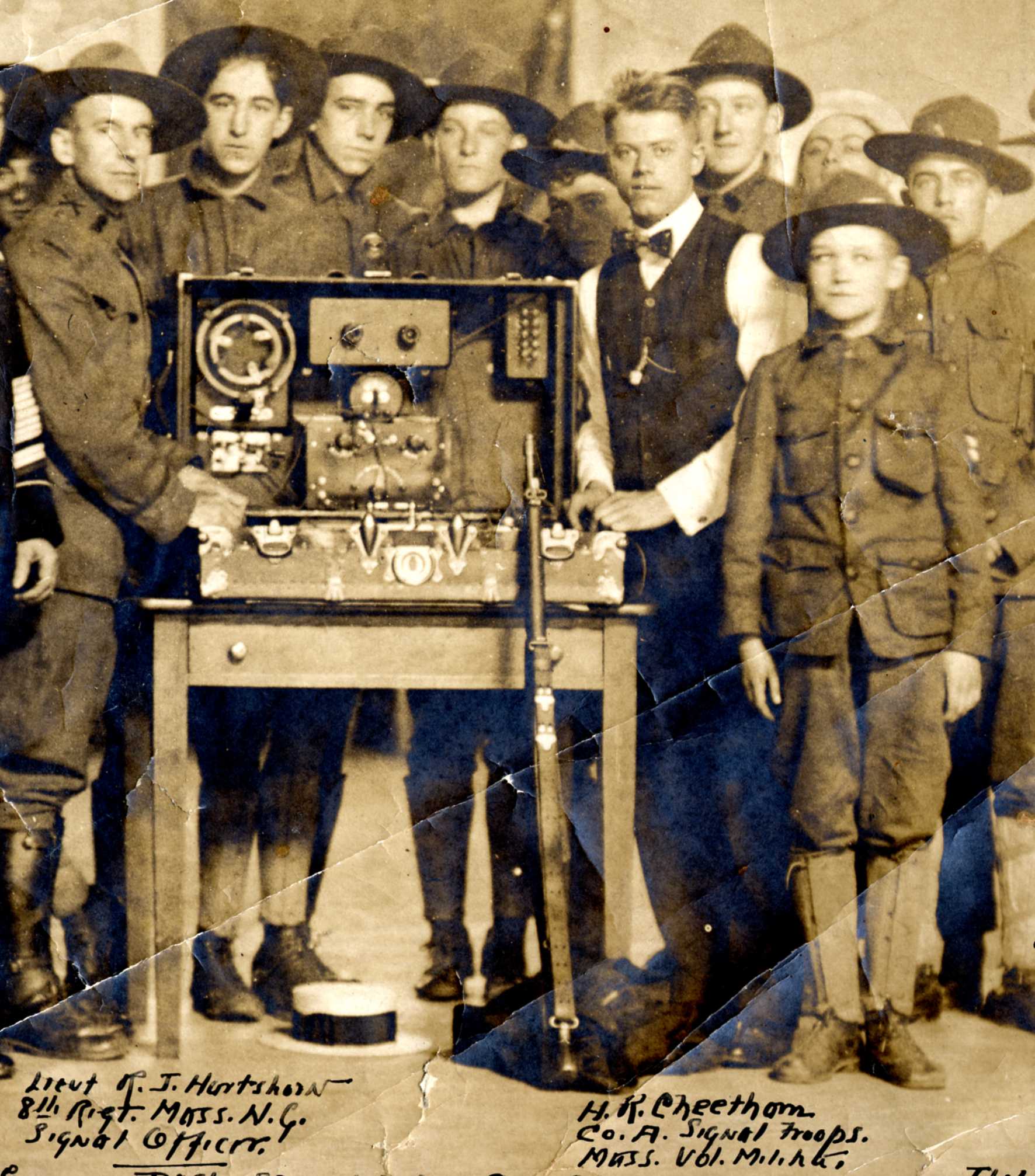 In this 1916 photo taken just before World War I, American radio pioneer Harry Cheetham stands in civilian clothes to the right of a radio, surrounded by fellow members of the Signal Troops of the Massachusetts Volunteer Militia. When he was a boy, Cheetham remembered using wire from a neighbor's hay bales to form his first radio antenna. He was president of the Somerville High School Wireless Society from 1906-1909.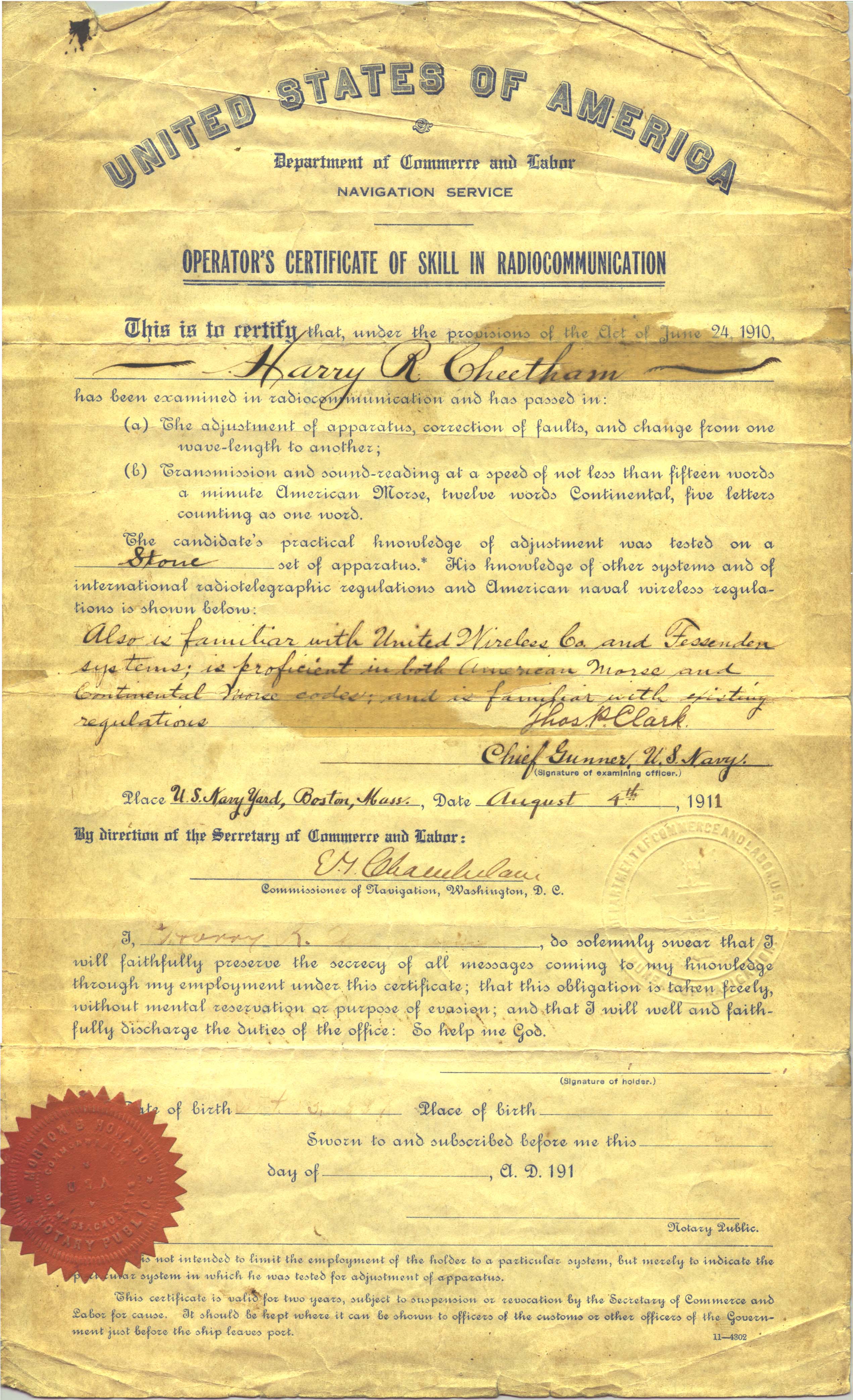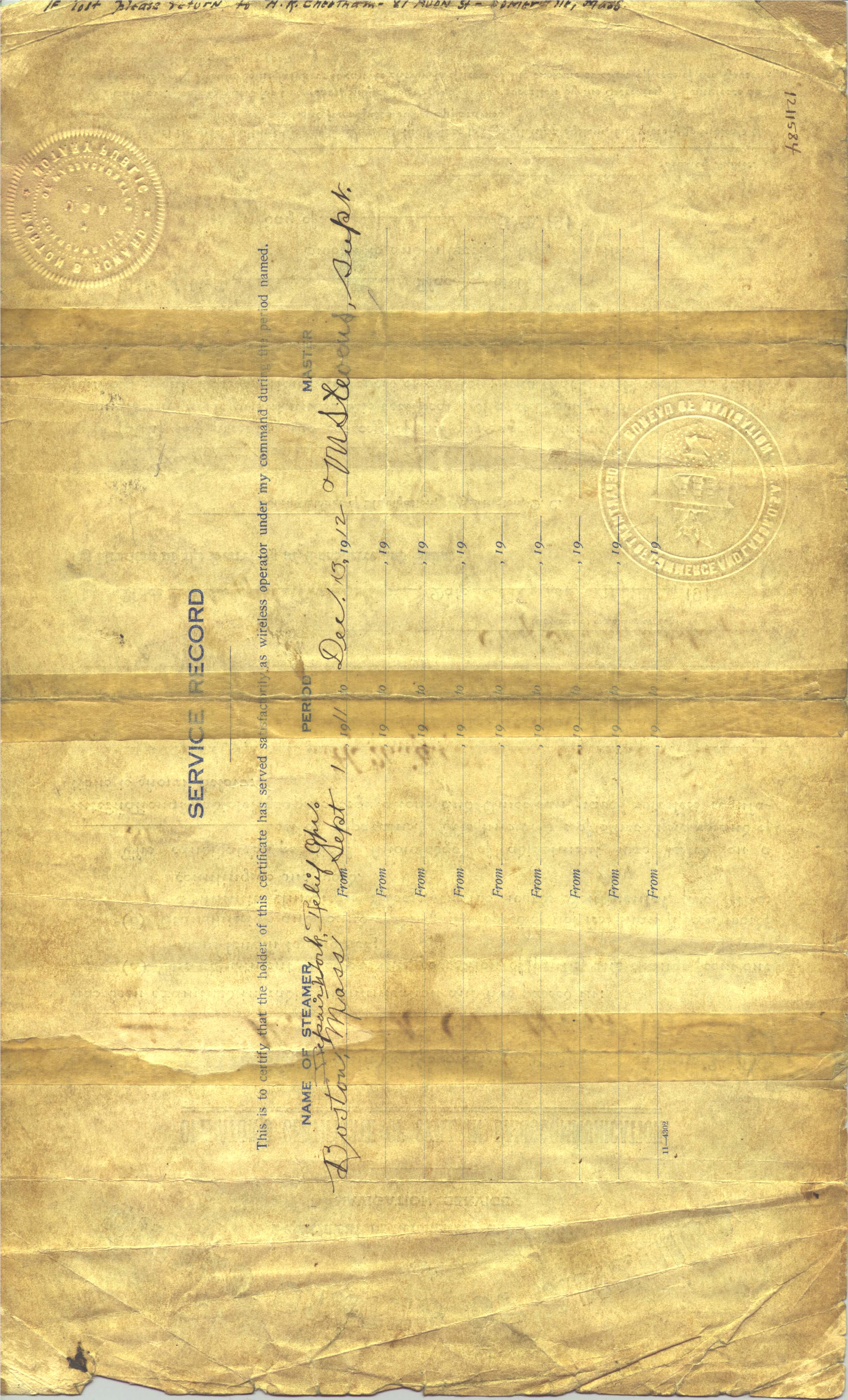 Harry Cheetham was one of the pioneers of early radio in the United States. His 1911 radio operator's license was issued shortly before Titanic sank, and the Boston Globe newspaper hired him to listen for and intercept radio communications messages from Carpathia while it steamed back to New York with the Titanic survivors aboard. Although Carpathia's captain had imposed a general radio blackout, it did communicate the names of survivors for the benefit of the families ashore who were anxiously awaiting news of their relatives' fates. Cheetham intercepted one of the survivor messages and sold the information to the Globe for $175.00.
"Titanic - Harry Cheetham's Story" showing 4 items.
---