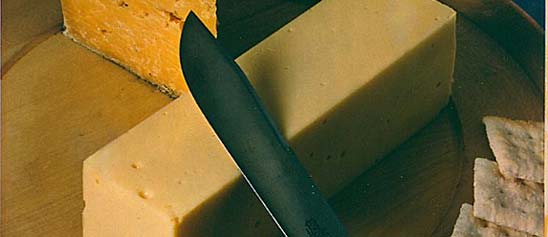 Part of a nation's history lies in what people eat. Artifacts at the Museum document the history of food in the United States from farm machinery to diet fads.

More than 1,300 pieces of stoneware and earthenware show how Americans have stored, prepared, and served food for centuries. Ovens, cookie cutters, kettles, aprons, and ice-cream-making machines are part of the collections, along with home canning jars and winemaking equipment. More than 1,000 objects recently came to the Museum when author and cooking show host Julia Child donated her entire kitchen, from appliances to cookbooks.

Advertising and business records of several food companies—such as Hills Brothers Coffee, Pepsi Cola, and Campbell's Soup—represent the commercial side of the subject
"Food - Overview" showing 1 items.
Summary

Approx. a dozen pairs of non-American children entering a restaurant and being greeted by three American children at the door

advertiser

Childrens World Restaurant

Local number

040060171.tif (AC Scan No. front and back cover)

040060172.tif (AC Scan No. inside menu)

Data Source

Archives Center - NMAH