---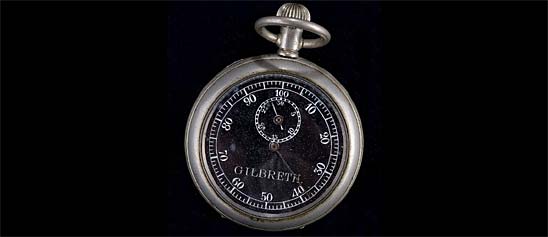 The tools, rules, and relationships of the workplace illustrate some of the enduring collaborations and conflicts in the everyday life of the nation. The Museum has more than 5,000 traditional American tools, chests, and simple machines for working wood, stone, metal, and leather. Materials on welding, riveting, and iron and steel construction tell a more industrial version of the story. Computers, industrial robots, and other artifacts represent work in the Information Age.

But work is more than just tools. The collections include a factory gate, the motion-study photographs of Frank and Lillian Gilbreth, and more than 3,000 work incentive posters. The rise of the factory system is measured, in part, by time clocks in the collections. More than 9,000 items bring in the story of labor unions, strikes, and demonstrations over trade and economic issues.
"Work - Overview" showing 1 items.
Description

Spinning is the simple act of drawing out a few fibers and twisting them together to form a yarn. The process predates written history, and was first done by hand and with sticks. Spinning wheels are believed to have originated in India between 500 and 1000 A.D. By the 13th century, they were seen in Europe and were a standard piece of equipment for those making fiber into yarn. By the 17th century, they were commonly found in homes in the colonies of North America, where the production of fabric was a cottage industry. Spinning was generally seen as a woman's job. Women spun yarn at home, as well as with friends at "spinning bees," where food was served and prizes might be given to the person who produced the most or best yarn. The Industrial Revolution brought mechanization to the textile industry, and eventually spinning was done on large machines in textile mills.

This vertical flax wheel was made in France by George Beck, in 1694. Mr. Beck gave it to Adeline Beck, who passed it onto Margaret Beck in Paris, France in 1807. In 1822 she brought it to the United States and she used it in Cincinnati and Muskingum, Ohio, for spinnng fiber into yarn. It was given to the Museum by one of her descendents in 1886.

Location

Currently not on view

Date made

1694

date made

1694 ?

maker

Beck, George

ID Number

TE*02507

accession number

17300

catalog number

T2507

Data Source

National Museum of American History, Kenneth E. Behring Center
---