Collections
The division's agriculture and natural resources collections focus on agricultural machinery and farm life; food processing technology and food packaging; mining (especially coal mining - archival and photographic collections); fisheries, including whaling; and miscellaneous industrial machinery and products, including buttons, shoes, and brass working.
The division's food history collections include objects related to winemaking , food production, food culture, brewing, as well as Julia Child's kitchen. Part of a nation's history lies in what people eat. Artifacts at the Museum document the history of food in the United States from farm machinery to diet fads.
The engineering and industry collection encompasses prime movers including steam and gas engines and wind and water power devices, with many models and toys; civil engineering (with large archival, photographic, and fine art collections related to bridges, tunnels, and buildings); archival and photographic collections relating to railroad rights-of-way; hand tools; machine tools; process control devices; images taken by Frank and Lilian Gilbreth for scientific management studies; wood working equipment; watches and clocks (European and American); typewriters; mechanical phonographs; experimental phonograph records; and locks.
The transportation holdings include automobiles, trucks and motorcycles, bicycles and animal-drawn vehicles; automobile accessories and other road transportation objects; rigged and half-hull ship models; more than 7,000 ship design plans (including three catalogs of ship plan reproductions for sale); large collections of photographs, scrimshaw, and marine paintings; and locomotive models and a small number of full-scale railroad cars and archival materials relating to rail transportation.

Electricity collections include electrostatics, lighting devices, motors, and generators; and communications technology such as telegraphy, magnetic recording, telephony, radio, and television; masers and lasers.
The Science Service Historical Image Collection represents twentieth-century scientific research consisting of 600 black-and-white images and their original captions as they appeared in period publications. Use the powerful search tool, browse the subject index, or choose from hundreds of thumbnails.
Powering a Generation of Change documents the history of the deregulation of electrical power in the United States.
The Smithsonian Speech Synthesis History Project
Scientists and engineers spend much time and effort trying to replicate activities that most people can perform easily. Creating devices to artificially duplicate the act of speaking has proven to be quite difficult. Researchers for over a century sought ways to synthesize human speech using mechanical, analog and digital electronic techniques with varied results. This website lists the Smithsonian's holdings documenting the twentieth century history of speech synthesis research. A guide to the collection rather than an on-line exhibition, this site is a research tool. The materials listed herein are housed in the Archives Center of the National Museum of American History (NMAH) and may be examined by making an appointment with the Archives Center. The Speech Synthesis History Project was a collaborative effort between the Electricity Collections and the Archives Center here at NMAH. The dedication of H. David Maxey in working with Smithsonian staff to collect and preserve this fascinating history is gratefully acknowledged.
Divisional Object Groups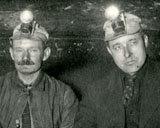 This group features a variety of mining lamps, lights, hats and helmets from the collection of the Division of Work and Industry. Mining lights include oil-wick lamps, carbide lamps, and safety lamps. The mining hats are often soft caps with metal or leather mounts for a light. The hard plastic helmets have mounts for mining lights, usually electric lamps.
Smithsonian Automobile Collection
The transportation collection in the Division of Work and Industry at the National Musuem of American History contains around 80 full-size automobiles. The automobile collection attempts to include significant automotive milestones as cars changed from horseless carriages to an intrinsic part of American life. This presentation is adapted from "Automobiles and Motorcycles in the U. S. Nation Museum" by Smith Hempstone Oliver.
Smithsonian Bicycle Collection
The Smithsonian's cycle collection began in 1889 when J. Elfreth Watkins, curator of transportation, accessioned a velocipede. This group focuses on the bicycles from the 1974 book Wheels and Wheeling: The Smithsonian Cycle Collection. It also includes a few bicycles that appear in America on the Move as well as bicycles that have been recently added to the collection.
The ocean liner Leviathan was one of the largest and most popularly recognizable passenger ships on the Atlantic in the 1920s. Like all ocean liners, the ship was at once a complex and powerful machine as well as a socially stratified hotel catering to different travel budgets and expectations. Explore the ship, its workers, and passengers through its objects.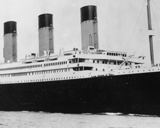 A group of objects related to the sinking of the Titanic, including the stories of the Carpathia rescue ship, Bernice Palmer, and Harry Cheetham.
Almost 10,000 patent models reside in the Smithsonian's collections—about 40 of them demonstrate marine inventions from the 1770s to the 1950s. These watery innovations offer a glimpse of the ways that inventors, particularly in the nineteenth century, sought to overcome the many challenges Americas encountered working and traveling on the water.