Clothing & Accessories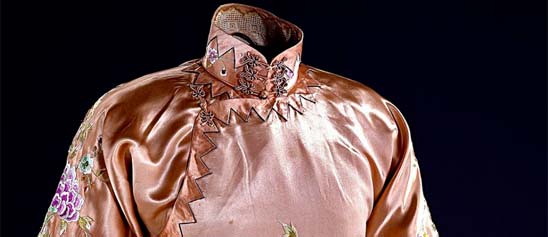 Work, play, fashion, economic class, religious faith, even politics—all these aspects of American life and more are woven into clothing. The Museum cares for one of the nation's foremost collections of men's, women's, and children's garments and accessories—from wedding gowns and military uniforms to Halloween costumes and bathing suits.

The collections include work uniforms, academic gowns, clothing of presidents and first ladies, T-shirts bearing protest slogans, and a clean-room "bunny suit" from a manufacturer of computer microchips. Beyond garments, the collections encompass jewelry, handbags, hair dryers, dress forms, hatboxes, suitcases, salesmen's samples, and thousands of fashion prints, photographs, and original illustrations. The more than 30,000 artifacts here represent the changing appearance of Americans from the 1700s to the present day.
Filter Your Results
Click to remove a filter: