Mining Lights and Hats -- Electric Lamps
Electric Lamps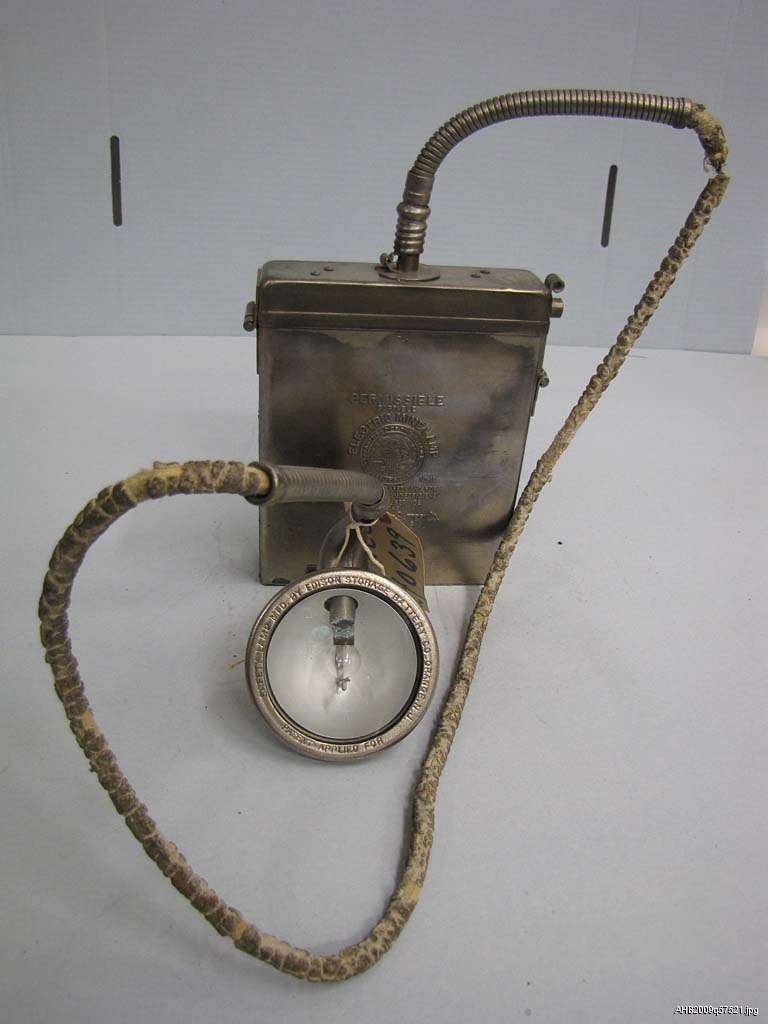 Edison Battery-Powered Cap Lamp
The early years of the 20th century were some of the deadliest years in the recorded history of mining in the United States as the demands of an industrializing society created increased demands for coal. In 1909 20 coal mine disasters were recorded, the most on record. In 1910, 25 mine disasters (metal/nonmetal and coal) were recorded. The Monongah Coal mine in West Virginia was the site of the largest coal mine disaster in U.S. history in 1907 with 362 deaths recorded. This disaster prompted Congress to create the U.S. Bureau of Mines as an attempt to improve working conditions across the country.
It was these mounting disasters that prompted mine engineer John T. Ryan Sr. and George H. Deike to found the Mine Safety Appliances Company (MSA) in 1914. They enlisted Thomas Edison to help them create a dependable and safe electric cap lamp. Electricity had been available in homes for years, but the application of electric lighting in mines was a harder proposition due to the extensive wiring costs.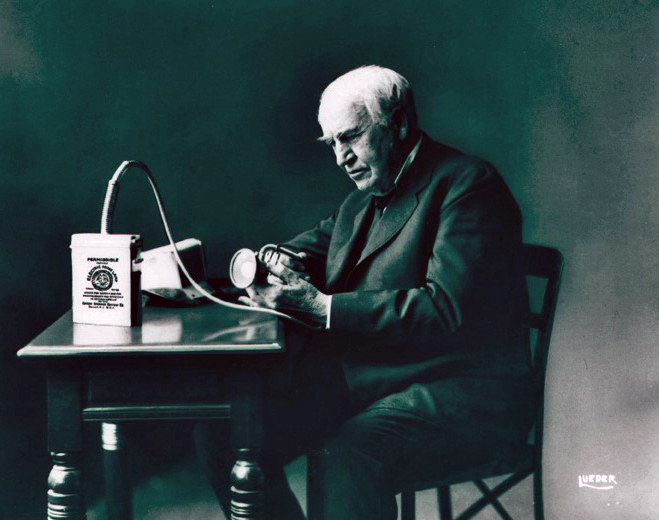 Edison with his Lamp (Photo: Edison National Historic Site)
The solution to this problem was a rechargeable battery pack designed by Edison. The Edison Cap Lamp consisted of a battery encased in a self-locking steel case worn on the miner's belt. A flexible cord traveled to the cap lamp, and its entrance into the battery was protected by a flexible steel cover. The battery could power a six-candlepower lamp for 12 hours and was recharged at the end of a miner's shift. Safety measures in the bulb included an immediate disconnect of the electrical contacts if the bulb was broken that cooled the tungsten filament to such a degree that it would not ignite any flammable gasses in the air.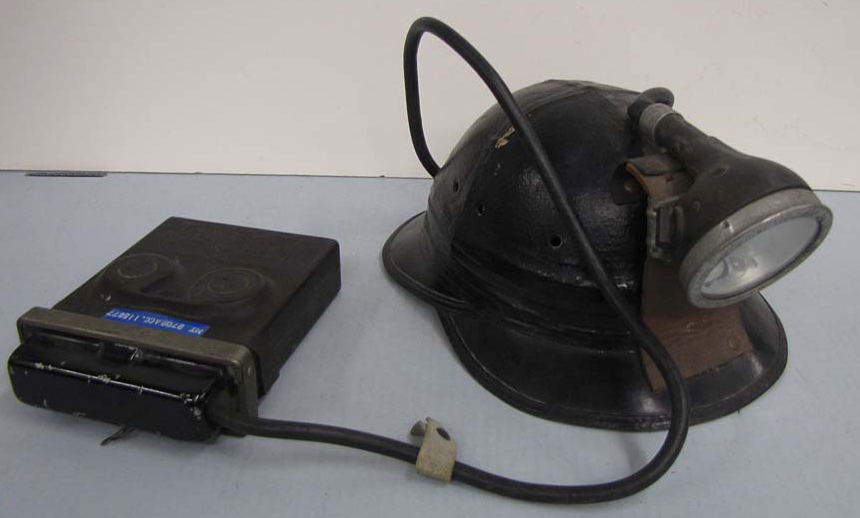 Bullard Hard Boiled Cap Lamp
The MSA Company later manufactured helmets optimized for the Edison Cap Lamp featuring a mount in the front for the lamp and a guide in the back for the cable, allowing the miner to move around freely without any encumbrance from the wire running from the battery to the bulb. Bullard "Hard Boiled" mining helmets also included a leather mount that could accommodate either a carbide lamp or an electric lamp, with a cord guide on the hat's reverse. An example of this cap lamp can be seen to the left. Before safety regulations required helmets, miners wore electric lamps on both their canvas caps and hard helmets.