Family & Social Life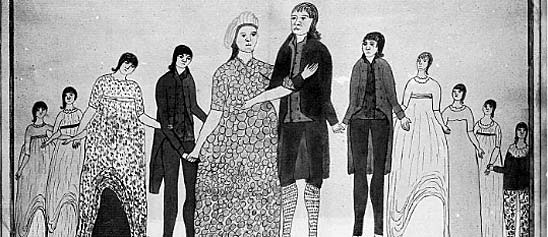 Donations to the Museum have preserved irreplaceable evidence about generations of ordinary Americans. Objects from the Copp household of Stonington, Connecticut, include many items used by a single family from 1740 to 1850. Other donations have brought treasured family artifacts from jewelry to prom gowns. These gifts and many others are all part of the Museum's family and social life collections.

Children's books and Sunday school lessons, tea sets and family portraits also mark the connections between members of a family and between families and the larger society. Prints, advertisements, and artifacts offer nostalgic or idealized images of family life and society in times past. And the collections include a few modern conveniences that have had profound effects on American families and social life, such as televisions, video games, and personal computers.
Filter Your Results
Click to remove a filter: